Coronavirus (COVID-19) Update – 23rd March 2020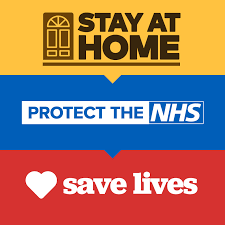 It is a challenging time for us all right now as we do our best to take care of ourselves, our families, loved ones and the wider communities where we all live and work. As the global effect of coronavirus (COVID-19) has continued to evolve, we have been closely monitoring the situation and complying with public health guidance as required. We have been regularly reviewing the impact this could have on your planned stay at Herding Hill Farm, as the health and safety of our guests and our wardens is our number one priority.
It is because of this that we are following industry guidelines and now feel it necessary to temporarily close the site until further notice. At this point it is not possible to say how long the closure will last and our intention currently is to deal with all bookings due to take place between now and 30th April 2020. We understand how disappointing this will be for you and would like to apologise for this disruption. Please be assured that this decision has been made with the interest of your well-being and that of our team.
We will be contacting all guests who are booked to stay with us between now and the end of April, so please bear with us.
At this time, we will be offering the following two options to guests with arrival dates before 30th April 2020.
Move your booking to a later date
Given the exceptional circumstance, we are happy to honour your booking at the seasonal price at which you booked. This will allow you to enjoy your short break with us when the situation improves. Please note that additional minimum stay requirements may apply in high season. If you select additional dates or upgrade your accommodation, you would need to pay any outstanding difference. If you would like to move your booking to 2021, we would honour the current year prices.
As a thank you for your loyalty in continuing to support our business, you will also receive a 20% off voucher for a future stay with us, redeemable before the end of April 2021.
Choose a full refund
We really hope you rearrange your break with us, but we completely understand that this won't be possible for everyone. If you would prefer a refund, you may of course take this option.
For those guests who are due to arrive after April, we will continue to monitor the advice from Government about when we can reasonably re-open and will update you in due course.
In the meantime, we will use the closure to accelerate our planned maintenance on the site and Wigwam lodges to ensure that our facilities are as good as they possibly can be when you return. We all live on site and will of course ensure that our activities do not jeopardise our own health or that of the wider community.
Please stay safe and take good care of yourself and your families.
Regards,
Sue and Phil Humphreys
Site Managers