Welcome to the best guide for free things to do in Northumberland
Staying at Herding Hill Farm needn't cost a fortune. Let us guide you through the most scenic and fun free places to visit in Northumberland - all family friendly activities. Whether you're seeking serene walks, exhilarating cycle rides, or a splash on the beach, Northumberland has something for everyone. Nestled close to Herding Hill Farm, these attractions promise a day full of memories without burning a hole in your pocket.
Free places to visit in Northumberland - Walks and Trails

Hadrian's Wall Path: Step back in time and follow the ancient Roman wall, a UNESCO heritage site. Take in the panoramic views across Northumberland and marvel at the history that once divided the empire. Some of the best sections of Hadrian's Wall are an easy walk from the campsite. Cawfields Quarry is just 1 mile and has the foundations of a Milecastle with an explanation of how it would have looked at the time of the Wall. The AD122 Hadrian's Wall Country Bus (£2.00 per single trip) stops just outside the gates of the campsite and travels along Hadrian's Wall stopping at the main points of interest. Walltown Country Park is a 5-minute drive from the Site, or you can walk from Cawfields Quarry along the Wall. A great place to walk, explore the countryside and watch wildlife.

Kielder Forest and Kielder Water: Meander through the largest man-made forest in England, around an hour drive from Herding Hill Farm. A haven for wildlife enthusiasts and those looking for a tranquil escape. A 27-mile path encircles Kielder Water's shoreline and is suitable for walkers, cyclists, horse riders, mobility scooters and wheelchair users. There are a number of visitor centres along the way.

Haltwhistle via the Burn: There are maps in Reception for a 30-minute walk from the site into Haltwhistle via the Burn or a 45-minute round trip walk through the Burn. You can experience the abundant wildlife and discover something of the burn's industrial heritage as this small stream and its rich geology provided employment and resources for Haltwhistle and the surrounding communities from the 17th century until the 1960s.

Allen Banks and Staward Gorge: a short drive from Herding Hill Farm, this is an excellent place to go walking, checking out the wildlife and enjoying your picnic. With its deep gorge, created by the river Allen, and the largest area of ancient semi-natural woodland in Northumberland, this 250-hectare (617-acre) site provides the perfect setting for an adventure. Allen Banks is a haven for wildlife, with more than 70 species of birds and a variety of mammals including red squirrels, roe deer, dormice, otters, and bats.

Northumberlandia: a unique piece of public art set in a 46-acre community park with free public access and 4 miles of footpaths on and around the landform. The centrepiece of the park is Northumberlandia, a stunning human landform sculpture of a reclining lady, known as the Lady of the North.

For more information on walking in Northumberland visit our website HERE.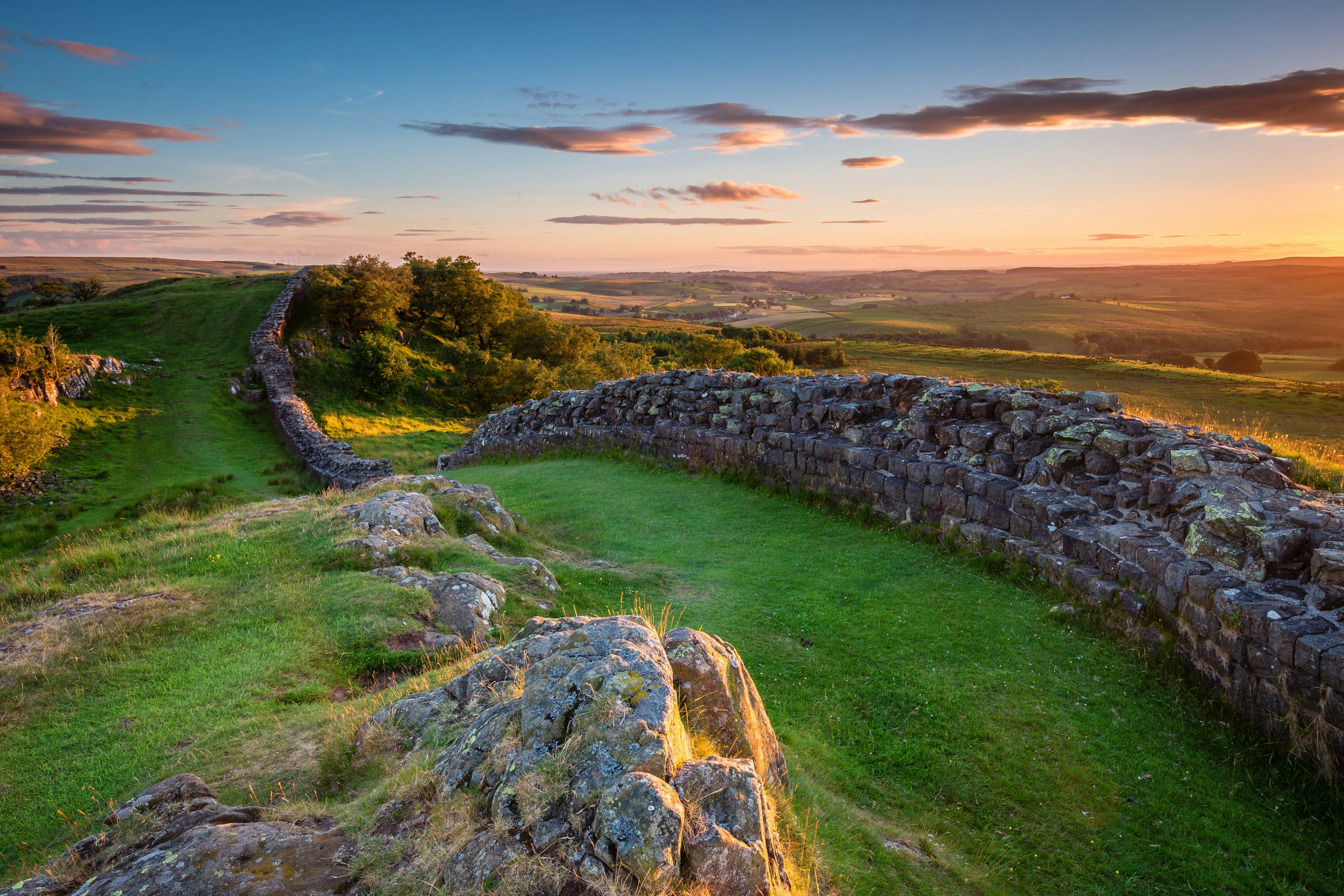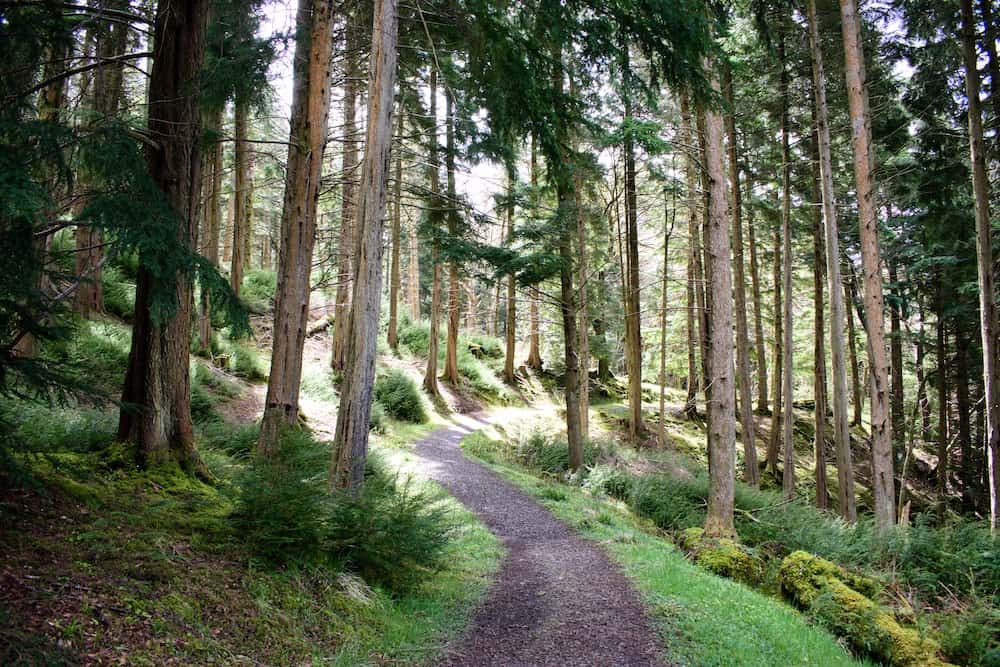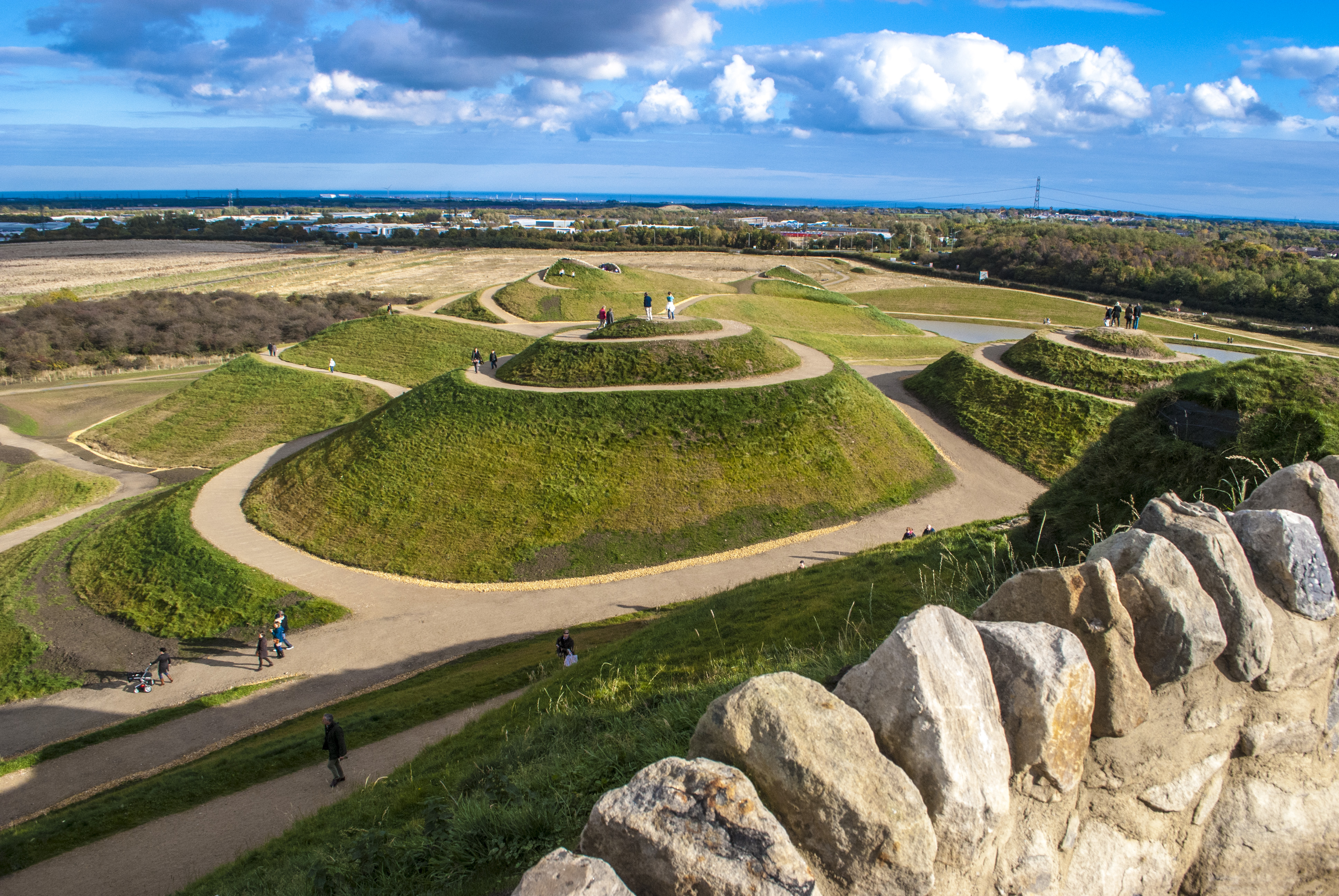 Photo Credit: lonelyplanet.com, thewholeworldornothing.com & thelandtrust.org.uk
Free days out Northumberland - Playparks and Picnic Spots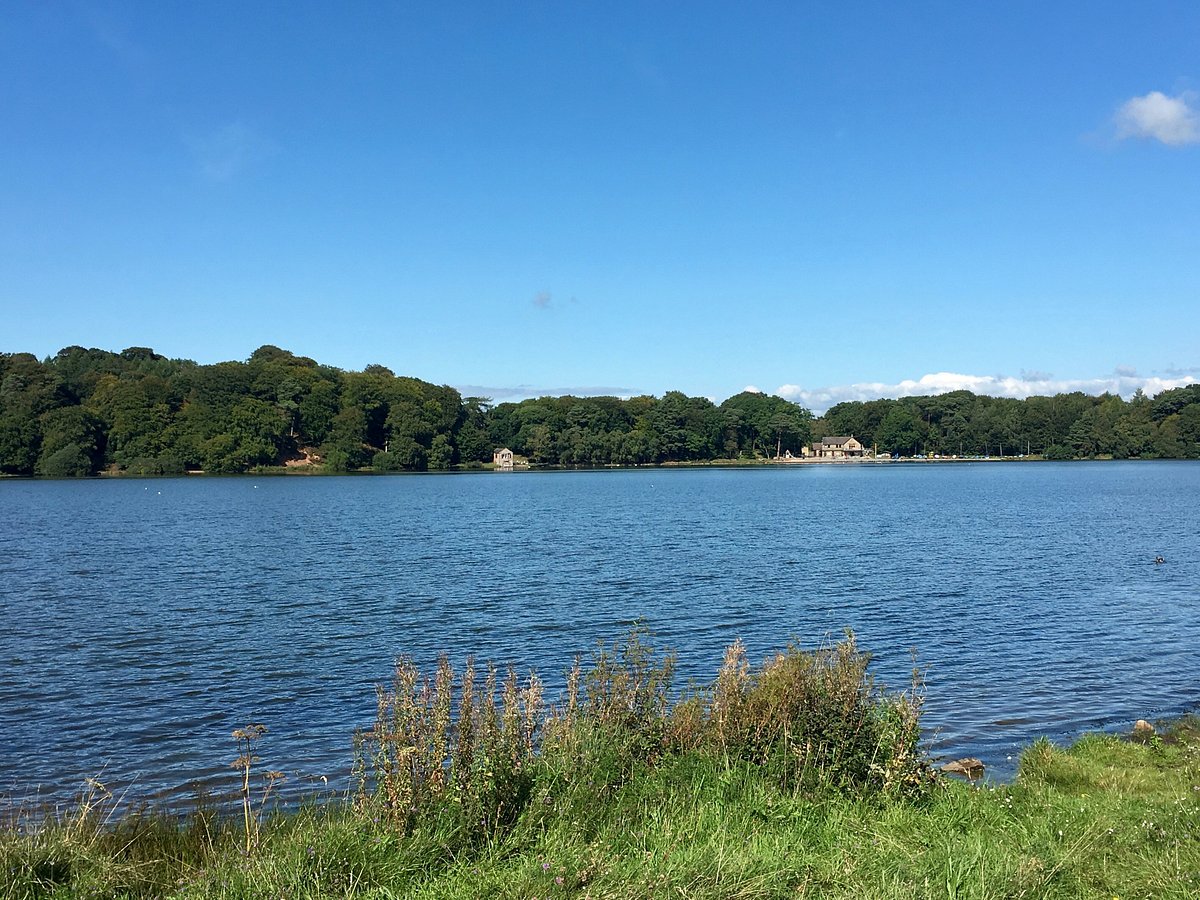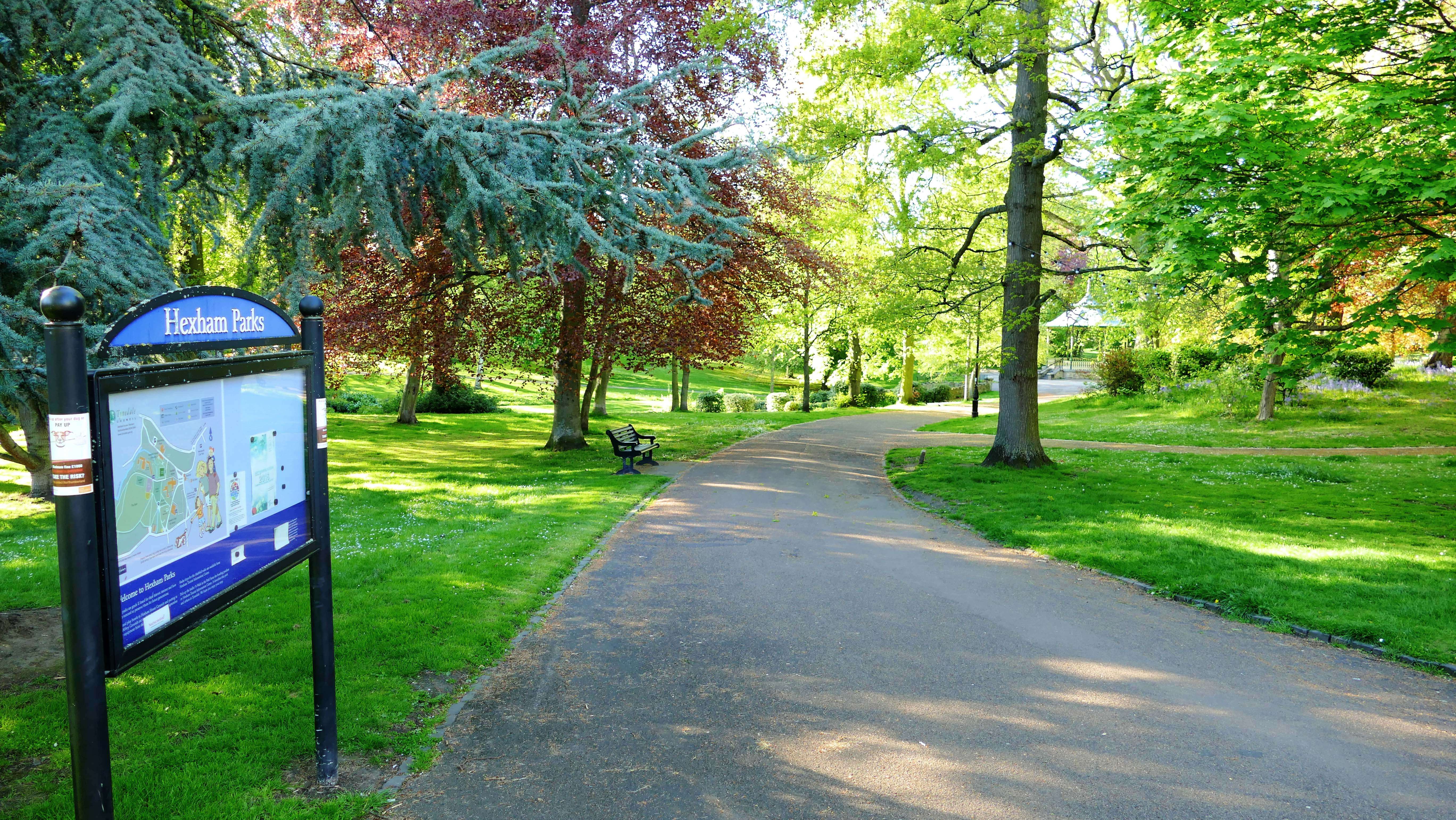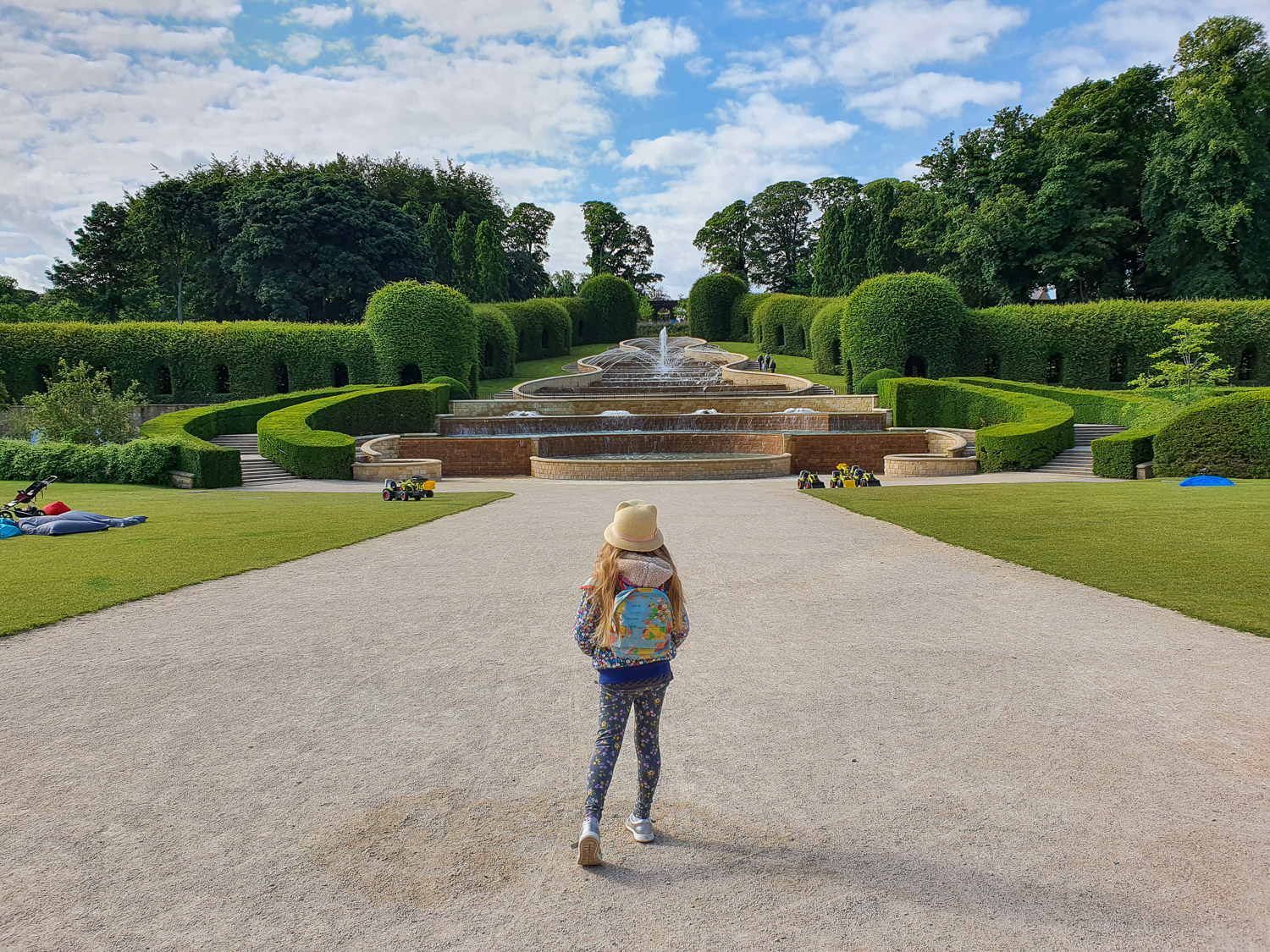 Photo Credit: tripadvisor.co.uk, hexhamtowncouncil.gov.uk & mummytravels.com
Cycle Rides Northumberland

South Tyne Trail: Whether you're an avid cyclist or just looking for a leisurely family ride, the 23-mile South Tyne Trail between Haltwhistle and Slaggyford is one of the most picturesque free places to visit in Northumberland.

Kielder Forest and Kielder Water: The 27-mile shoreline path mentioned above is perfect for cycling as well as several mountain bike routes through Kielder Forest.

For more information on cycling in Northumberland visit our website HERE.

Free Indoor Activities Northumberland

It may not always be suitable for being outdoors when thinking of places to visit in Northumberland for free and so here are some suggestions of free indoor activities Northumberland.

The Sill National Landscape Discovery Centre: A short drive from the campsite. Interactive audio-visual permanent exhibition which is great fun for all the family as well as visiting exhibits. Living roof with spectacular views of Hadrian's Wall and the Northumberland landscape. Café, shop and children's play area. Car parking charge £2 minimum.

Barter Books: One of the great free things to do in Alnwick and the largest second-hand bookstore in Britain, Barter Books is set within an old Victorian railway station. It is more than just a book shop; it's an experience. Warm up by the open fires in winter or enjoy the model trains running above. Gift shop and café.
Beaches


Northumberland has beaches that are some of the most beautiful, immaculate and quietest in the country, from the wide sweeping beach of Budle Bay, to the iconic and dramatic beach at Bamburgh. The Northumberland coast is anything from 1 to 2 hours away from Herding Hill Farm depending on which beach you wish to visit. Most beaches are dog friendly.
Whitley Bay: One of our favourite walks. There is a free car park half way between St Mary's Lighthouse and Spanish City. There is a great walk along the beach in either direction.

Bamburgh Beach: A stunning, dog-friendly beach with views of Bamburgh Castle. It's one of the most iconic free things to do in Alnwick and surrounding areas. Whilst in Bamburgh visitors should visit the RNLI Grace Darling Museum which is free of charge. The museum tells the incredible story of Grace Darling, a fearless young woman who became a reluctant celebrity in 1838 when she and her father risked their lives to rescue stranded survivors from a shipwrecked in a fierce storm.

Embleton Bay: With soft sands and rolling dunes, it's a great spot for families and dogs to have a fun-filled day. Lovely walks from Craster harbour and Dunstanburgh Castle.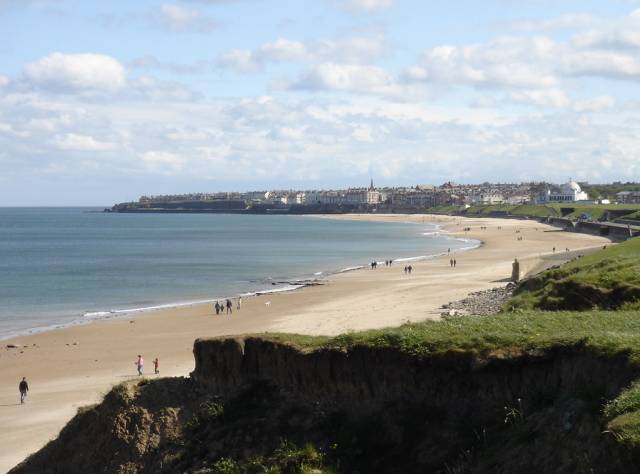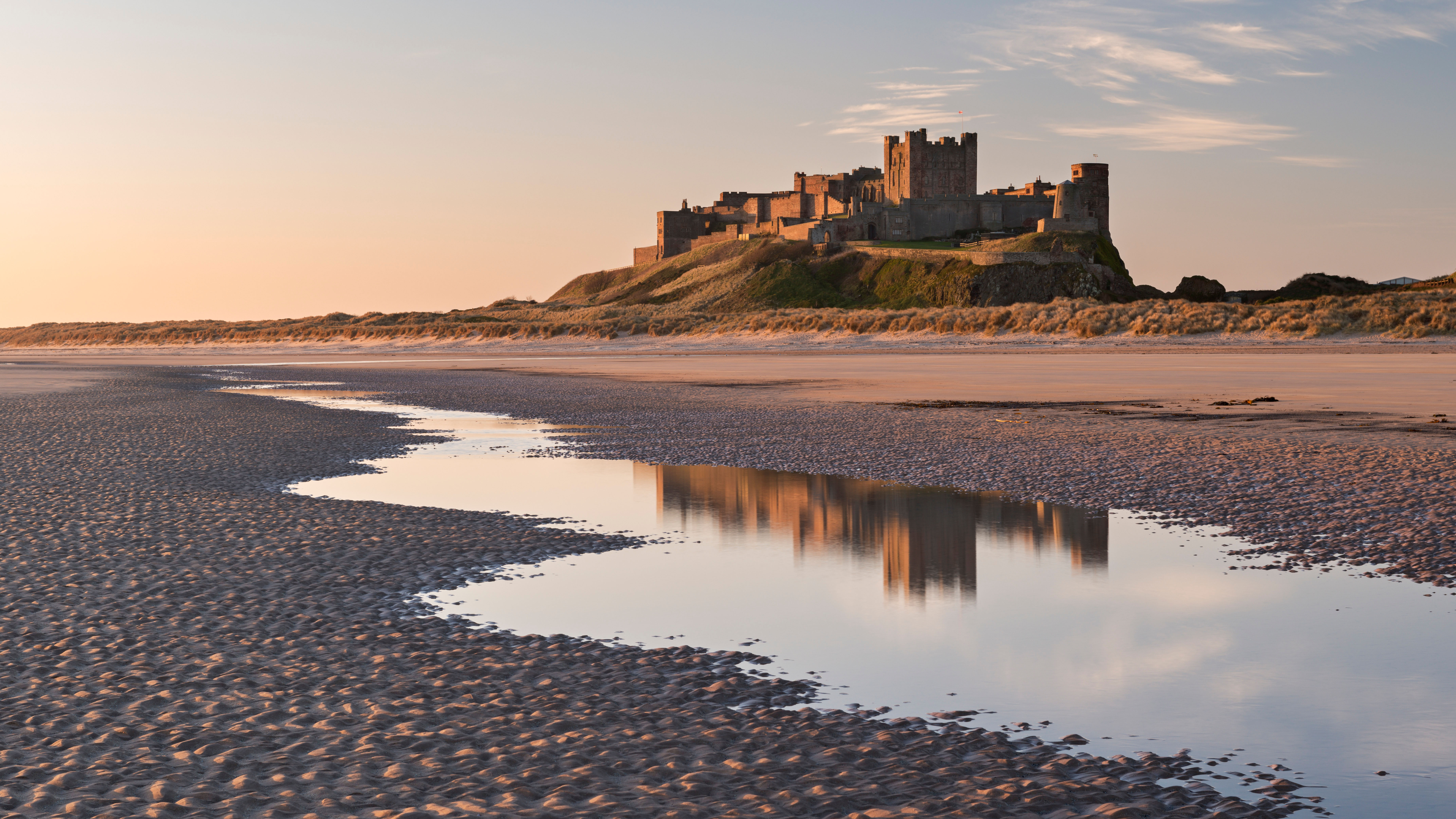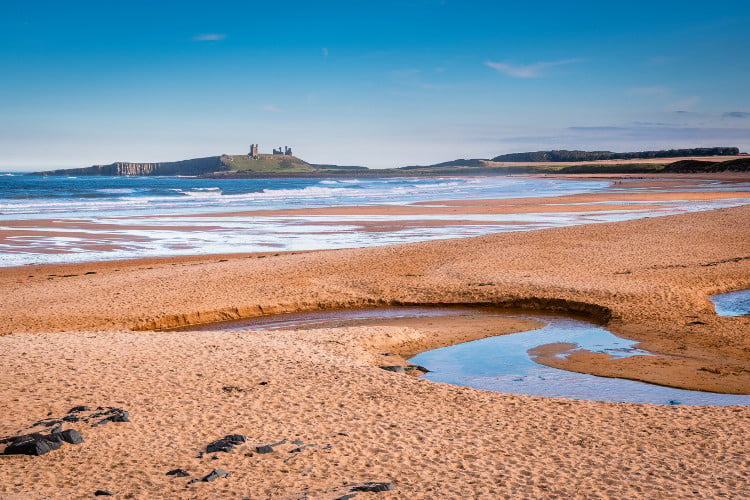 Photo Credit: thebeachguide.co.uk, planetradio.co.uk & cottagesinnorthumberland.co.uk
Historic Monuments


Hexham Abbey: this former medieval abbey was built late in the 7th century. Glorious inside and out and still open for worship.
Carlisle Cathedral: Discover 900 years of faith, rare treasures, medieval paintings, stained glass and history the heart of Carlisle. Good coffee shop.

Edlingham Castle: This picturesque medieval ruin is one of Northumberland's lesser-known treasures, making it a serene spot for history lovers.

Members of English Heritage are able to visit the Roman forts and museums at Birdoswald, Housesteads, Chesters and Corbridge Roman Town free of charge. Many of the Northumberland Castles (Warkworth Castle and Hermitage, Dunstanburgh Castle, Carlisle Castle) also are free entrance with English Heritage membership.
The National Trust sites, free to National Trust members are at Cragside, Gibside, Wallington, Lindisfarne Castle and Seaton Delaval Hall just outside Whitley Bay and the car park at Allen Banks will also be free.

Your journey for the perfect free days out in Northumberland starts at Herding Hill Farm. From the history-rich paths to the sandy beaches, Northumberland promises a plethora of experiences. Pack your picnic basket, leash up your dog, and create lasting memories for all the family.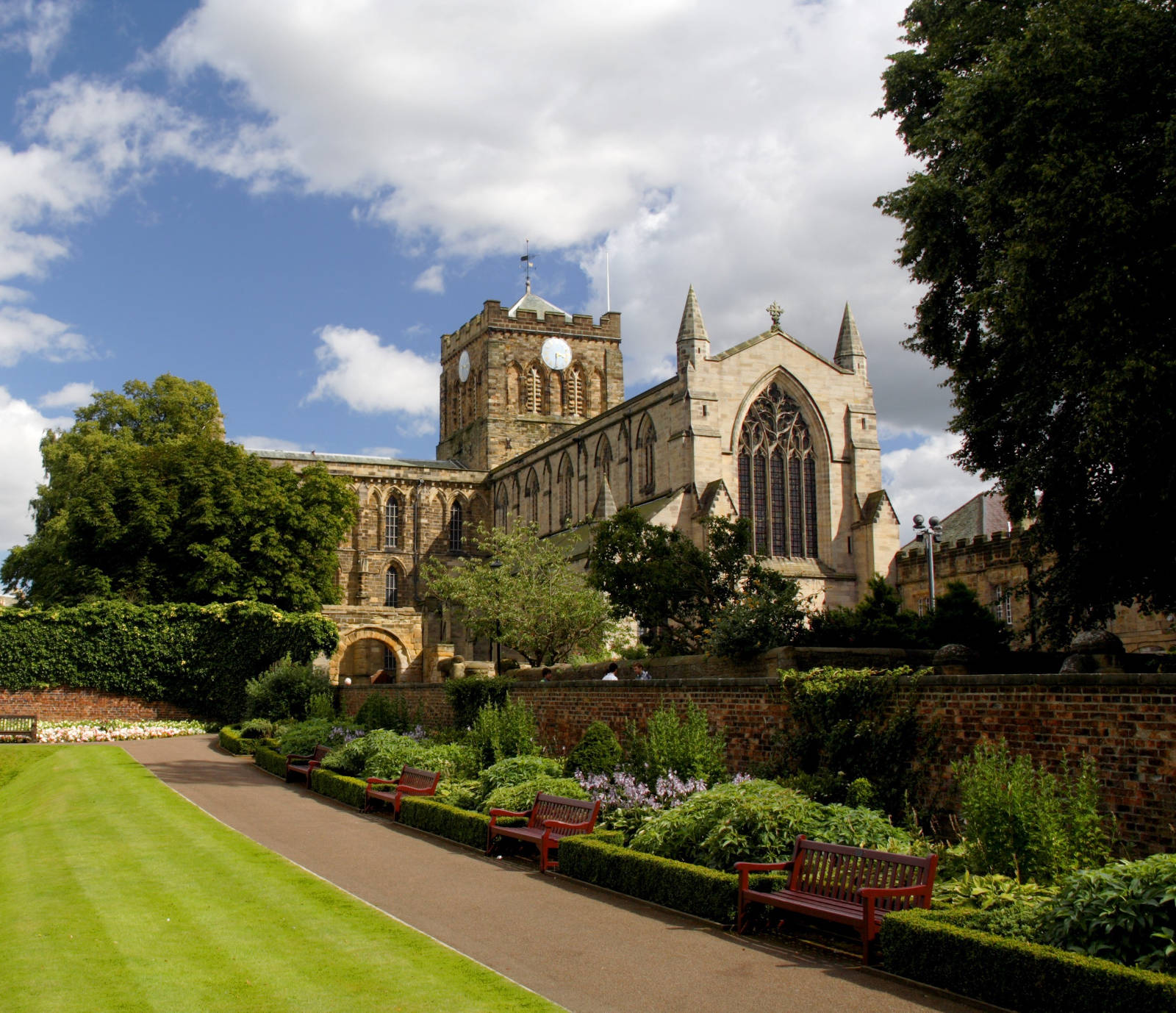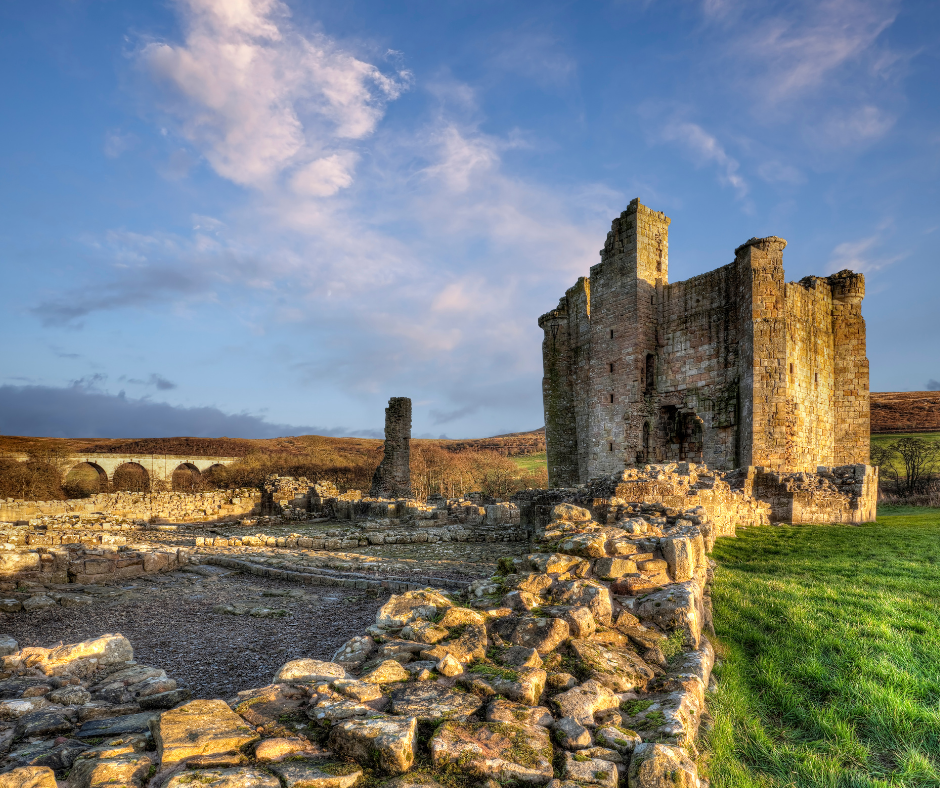 Photo Credit: visithexham.net, en.wikipedia.org & expedia.co.uk