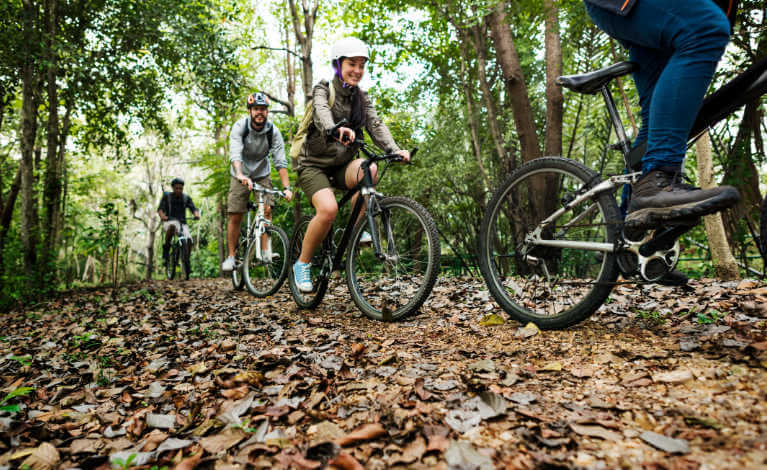 Northumberland Cycling Routes
Whether you're planning to come to Hadrian's Wall Country on a short-stay cycling holiday, looking for family-friendly cycling, are doing a cycling tour coast to coast, long-distance cycle route tour or simply plan to explore some of the beautiful Northumberland countryside on 2 wheels, Northumberland glamping or camping at Herding Hill Farm is an ideal base.
Our 5-star campsite in the centre of Great Britain, just north of Haltwhistle, has lots of amenities for cyclists to make your stay more comfortable including:
5-star amenity block with free hot showers, bath tubs in our ladies' facilities and family bathroom, and a unisex sauna that is available for private hire
On-site laundry with drying facilities
Indoor campers kitchen with vending machines, including hot drinks, kettle and mircowave and indoor seating
Secure bike storage.
Free WiFi for cycle route mapping the following day
All our tent and touring pitches have electric hook-up if you need to recharge your electric bike
Quiet site policy after 10.30
The nearest bike shops selling road bikes, mountain bikes, gravel bikes, clothing and accessories will be found in Carlisle including Scotby Cycles although The Cyclogist in Haltwhistle offers some bike repair services.
For more information on cycle friendly routes Northumberland read our BLOG. Northumberland Council also produce a guide to local routes.

Operators such as Saddle Skedaddle offer cycling holdiays in Northumberland as well as UK and worldwide.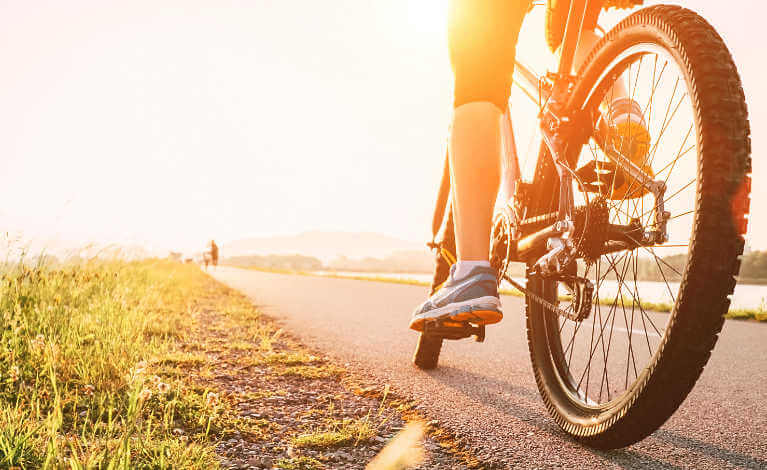 Local Cycling Trails
There are so many advantages of cycling Hadrian's Wall, from discovering authentic experiences of nature at your own pace and reducing your carbon footprint. You see so many things on 4 wheels that you will miss on two.
Hadrian Cycling are based on Haltwhistle and offer electric bike rental and e-bike tours. For a sample of some of their suggested routes click HERE.
There are many local cycling trails Northumberland including:
River Tyne to Chesters
Make your way up the River Tyne from Hexham on Hadrian's Cycleway, then follow the North Tyne river through peaceful countryside to visit Chesters Roman Fort and Chesters Walled Garden. Quiet roads and tarmac riverside path with a few steady climbs.

Ride through the peaceful South Tyne Valley on a traffic-free greenway to the spectacular Lambley Viaduct. A mix of compacted gravel path and quiet roads with one short but steep hill (which can be avoided by retracing the route directly back to Haltwhistle from point 7). The greenway forms part of the Pennine Cycleway with its distinctive blue signs with the number 68. For a map click HERE.

The Wall and Beyond
Take a beautiful bike ride north from Haltwhistle visiting two of the most famous viewpoints on Hadrian's Wall and enjoying the quiet Northumberland National Park moorland on the 'far side'. All quiet roads, but take particular care at the two crossings of the Military Road (B6318). Several steep gradients and remember to take a bike lock.

Vallum and Views
Spectacular scenery all round - great views of Hadrian's Wall and a fascinating museum make this a ride worth spending all day over. Part of the ride is along the Vallum - ditch and earth mounds controlling the military zone south of the actual Wall. One steep hill, a bit of gravel track and a short section on the fast Military Road (B6318).

Vindolanda and Stanegate
On this linear ride you'll be following a superb section of Hadrian's Cycleway through some of the best-known parts of Hadrian's Wall Country, including a visit to Vindolanda Roman Fort and a ride along the 'Stanegate', the old Roman road. On quiet roads with one steep climb and a section of tarmac riverside track.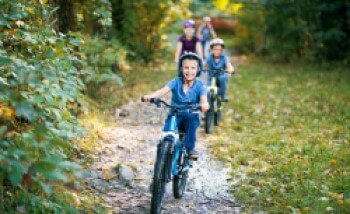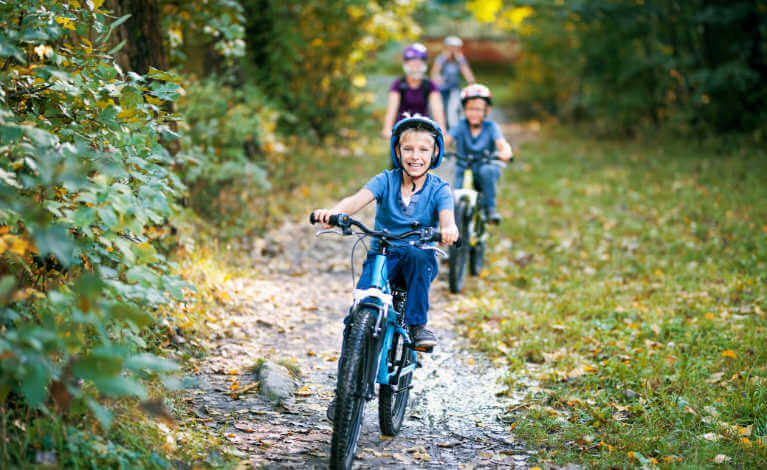 There are a number of national cycle trail networks passing through Northumberland. which are suitable for electric bikes, road bikes and hybrids.
Northern Rail
operate a train service between Carlisle and Newcastle and bikes are welcomed free of charge at any time and without reservation. on the route. For a timetable click HERE.
Pennine Cycleway
Herding Hill Farm is an ideal accommodation and rest stop for those cycling the 350 mile Pennine Cycleway from Derby to Berwick Upon Tweed. Known as National Cycle Route 68. It is also the ideal end point for those cycling the Northern part of the Cycleway from Berwick Upon Tweed through to Haltwhistle. The Pennine Cycleway is a fabulous mix of quiet roads, railway paths and canal towpaths.
Hadrian's Cycleway
Dramatic scenery, quiet trails and historic Roman sites have made the Hadrian's Cycleway one of the best long-distance cycle routes in the country. The 173 mile (277 Km) cycling route stretches the length of Hadrian's Wall, linking Ravenglass in the western Lake District, to either Tynemouth or South Shields on the North East coast. A shorter version of the ride starts at Bowness-on-Solway. Most of the route follows well-surfaced gravel cycle paths, tarmac cycle paths and quiet minor roads. Signposted as National Cycle Route 72 (NCN 72), there are no difficult off-road sections, but there are a few steep, short hills in the central section (up to 150m height climb).
A quick snippet of advice if you're cycling east towards Herding Hill Farm along Route 72, rather than turning off the B6318 and descending into Haltwhistle, make a slight detour and save yourself a very steep hill climb back up! Stay on the B6318 for a mile or so until you reach the Milecastle Inn and turn right there.
For more details about National Route 72 of the National Cycle Network, click here.

Coast and Castles Route
The scenic 200 mile Coast and Castles route (NCN1) runs along the Northumberland coast between Tynemouth and Berwick upon Tweed. It takes in many attractions, including Warkworth Castle, Bamburgh Castle and Dunstanburgh Castle as well as , Druridge Bay Nature Reserve and Holy Island of Lindisfarne.
Sandstone Way
If you prefer mountain biking in Northumberland the 120-mile mountain biking route the Sandstone Way, between Berwick Upon Tweed and Hexham, running along the Sandstone Ridge is ideal.