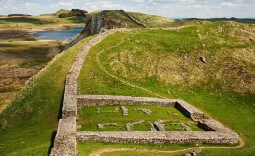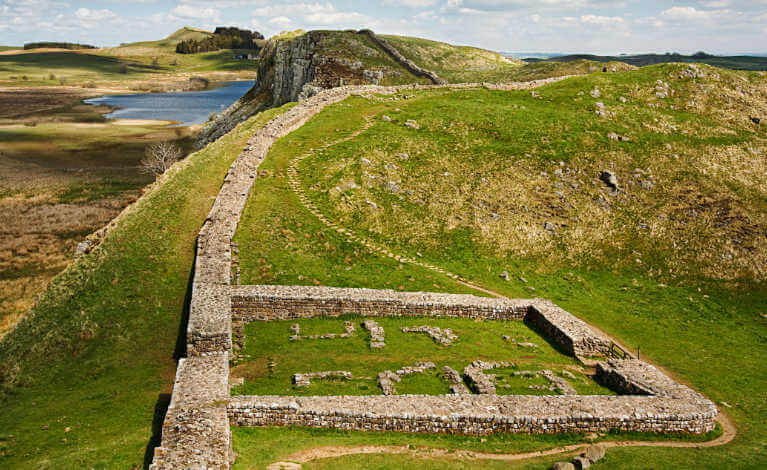 National Trail - Hadrian's Wall Path
If you would like to walk the length of Hadrian's Wall, the Hadrian's Wall Path is a coast-to-coast 84 mile (135 Km) signposted footpath.
The Hadrian's Wall Path is a relatively easy, well-signposted National Trail from Wallsend in the North East to Bowness-on-Solway in the North West.
Following the UNESCO World Heritage Site of Hadrian's Wall, the Hadrian's Wall Path passes through some of England's most beautiful and dynamic landscapes, from rolling fields and rugged moorland to the vibrant cities of Newcastle upon Tyne and Carlisle. There's history every step of the way, as well as a few cosy pubs!
Herding Hill Farm, Northumberland offers plenty of accommodation on the Hadrian's Wall Path, positioned midway, just 1 mile from the Wall walk, close to some of the best parts of Hadrian's Wall and is one of the best stargazing spots in the UK. We are also a good base if you only want to walk parts of Hadrian's Wall.
Our campsite near Hadrian's Wall is less than 1-mile from Cawfields Quarry, where Hadrian's Wall hangs on the edge of the sheer crags of the Whin Sill.
If you don't want to walk the whole of the Hadrian's Wall Path, the Hadrian's Wall World Heritage Site have created a set of circular walks along the trail. This set of walks and itineraries present some of the best walking in Hadrian's Wall Country and can be downloaded HERE.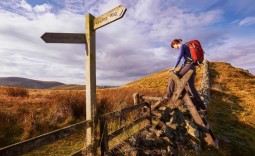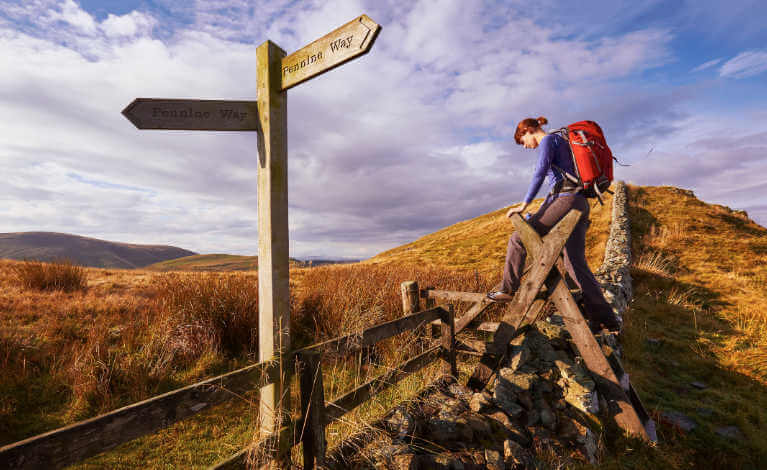 National Trail - Pennine Way
A 268 mile (429 Km) walking route from Edale in Derbyshire to Kirk Yetholm in the Scottish Borders. Steeped in history, it crosses some of the finest wild upland landscapes in England, from the Peak District, through the Yorkshire Dales, across the North Pennines and over Hadrian's Wall in Northumberland to the Cheviots.
The Trail passes through three National Parks, The North Pennines AONB, two National Nature Reserves and 20 Sites of Special Scientific Interest. The variety of habitats make it one of the best places in Europe to observe birds, like breeding waders in the spring and early summer.
Herding Hill Farm is positioned less than 1-mile from the section of walk that passes by Cawfields Quarry.
Official National Trail guidebooks are produced by Aurum Press and are regularly updated with all details checked by trail managers. The books include sections of Ordnance Survey 1:25,000 maps and are the very best accompaniment to your walk. You can buy them from the NATIONAL TRAILS SHOP.